Free Plagiarism Checker
Looking for an effective tool to detect and prevent plagiarism, but everything is either featureless or paid? ProHighGrades has something to offer - our automatic text-recognition system has been developed to detect, prevent, and handle plagiarism, regardless of the text type, its complexity, and word count. We are passionate about helping schools, universities, and students to encourage original writing and have developed a unique solution.
Why our Plagiarism Checker is a supreme choice?
Our Plagiarism Checker employs the top technology to identify duplication in any type of content. The solution uses Google as well as our own API to detect duplicate text pieces and provide you with an accurate result.
Free check
Our best Plagiarism Checker is free of charge. No need to purchase a paid subscription to do the plagiarism check with percentage. Instead, run as many checks as you need. All you should do is just copy and paste your content.
Deep search
Our checker software performs a deep and thorough check. With the sophisticated syntactical recognition logic and extensive content library, you get extra levels of paper check and additional result details.
Fast results
It takes only a minute for our plagiarism checker to analyze the text and identify text duplication, if any. To initiate the check process, you just need to type in the text or browse the document and click the "Check" button.
Fixed plagiarism?
How about professional editing as an extra?
Your success rate is also dependent on the writing quality, so it's better to assign this task to those who know everything about writing. Let us find a dedicated editor to perfect your paper!
Hire a pro editor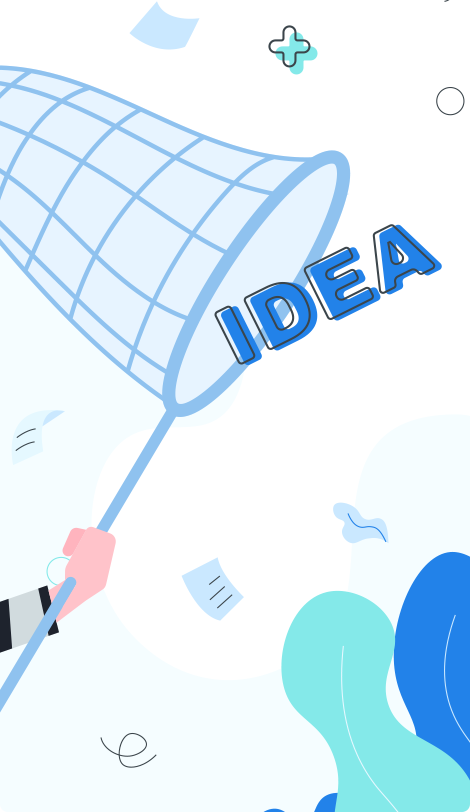 How to use the Plagiarism Checker from ProHighGrades?
Everything's as simple as it sounds! Our paper scanner is an intelligent, free, and easy-to-use software. The content you enter is analyzed for:
Lexical frequencies;
Word choice;
Matching/ synonymous phrases;
and many other important lexical features.
When submitted into our system, your given document is mapped into our internal network and compared to data from different databases and the entire World Wide Web. The text check algorithm is fine-tuned - it ignores statistically common phrases and runs a valuable search for potential duplication in the text. Once the check is complete, you see the results with the match percentage for every source being defined as a duplication route.
The solution is extremely easy to use:
1. Copy and paste the content in the text box

or download the document with a ready-made content to be che cked.

2. Click on the "Check" button

to initiate the check.

3. Get results in no time.

The solution will not only highlight the duplicate text and provide you with the uniqueness percentage but also specify the percentage of text being stolen from a single source.

4. Fix the text.

Rewrite the parts of the text that are marked as paper duplication and run the search from the very beginning.
Our solution will run your text through the database of millions of sites to provide a 100% accurate report with detailed results. Whether it is an article, academic paper, or a blog post, our online checker will provide you with an all-covering report.
Be on the safe side - trust professional editors!
Of course, it is always good to double-check your writing and make sure there is no duplication in the text. However, far from every online tool can provide accurate results. That's why it is always better to turn to a specialist in our company.
What do you get when ordering paper editing services?
Paper check;

Correction of all types of mistakes (grammar, punctuation, structure, formatting, vocabulary);

Paper improvement (structure, content flow, argument strategy);

Sentence structure.
As a result, you get a piece ready to be submitted to your teacher!
Why use our Plagiarism Checker?
There are many reasons why you may need to have our online checker at hand. While some types of content can contain small percentages of duplication, other pieces of writing should in no case have duplicate content. This is where our tool comes in handy.
Academic writing

Today, plagiarism has become a big issue in educational institutions - students handle many assignments and use a large amount of research data. Many schools/institutions have bodies that go through every case of text duplication and settle a punishment for a student. Regardless of a penalty type being selected, plagiarism is embarrassing for a student and will lead to his future assignments scrutinized more attentively than those of all other students. Hence, using our free online checker is a safer approach.

Personal

If you duplicate content when studying in the university, you risk lacking the ability to create original content when you leave the institution. What is more, there is a psychological effect - you cannot approach writing without subconsciously copy-pasting someone's text. Using a checker can solve all your problems - help you to stay away from such situations and highlight the problem.

Professional

Inexperienced journalists, writers, and content creators can ruin their reputations when replicating material. The problem is that stolen works will never be published and can lead to contracts with content producers being abolished. To prevent such situations from happening, it is better to play a safe game and use our online checker before delivering work to the editor.

Legal

There may also be legal consequences of duplicate content. The copying of copyrighted material can result in the plagiarist having to pay some monetary indemnity. In some cases, data duplication can even lead to criminal prosecution, with punishment ranging from charges to imprisonment. Therefore, making use of the special checker is an approach to keep you far away from any crime rate.

SEO

If you aim at a higher rank on SERP (Search Engine Results Page), never take the risk of posting a duplicate content because it can negatively influence your reputation and will lead to lower page rank. Utilize our service to check the content and make sure that it is 100% unique.
Correct plagiarism and make things right!
Why not trust your future to experts? Getting pro writers & editors on the task will guarantee you top-notch results to get.
Zero mistakes

Effective content strategy

No plagiarism

No syntax, grammar, punctuation mistakes
Hire a pro editor