Benefits of using our accurate GPA Calculator
Fast
Keep your eye on the prize! Estimate your final GPA within minutes to improve your grades before the finals!
Easy
Calculate your weighted grade point in a few easy steps! Simply select the required assessment, input your grade, and hit calculate!
Free
Our Grade Calculator is completely accurate and 100% free to use! No hidden charges required to generate your report.
Precise
No more second guessing - determine a straight way to success with a precisely calculated GPA!
Get expert help to boost your grades
Get a professional academic writer to improve your final score in all the different classes, ultimately helping you get accepted into a specific education program.
Completely reliable

Privacy and confidentiality guaranteed

Fast and secure

Top US and UK writers
Get me a High Grade
How to use the Grade Calculator
Ready to predict your GPA? Our grade calculator is not only simple and easy to use but it also delivers highly accurate results every time. Here's how to use it.
Click in the "Class Name" box to edit the field. Enter the name of the course unit you're taking. For instance, "Economics 101".

Next, enter the "Assessment" type required for the respective class you're taking. For instance: Homework Assignment, Term Paper, Quiz, Midterm, Final, etc. If you have more assessments that extend beyond the input fields provided, click on "Add Assessment" to include any extra ones.

From the drop-down list provided, select the grade percentage (%) that you scored in each assessment. For instance, if you got 75% in your Midterm, select "75". If your paper was graded in letter format instead, select the corresponding grade letter.

Next, in the "% of Class Grade" column, enter the weight each assessment carries towards your final grade. For instance, if "Homework Assignment" makes up for 20% of your final score, enter "20" in the respective field. Ensure that the value does not exceed "100".

Repeat steps 1 through 4 for every assessment you enter. Your "Current Grade" will be automatically displayed at the bottom of the GPA calculator.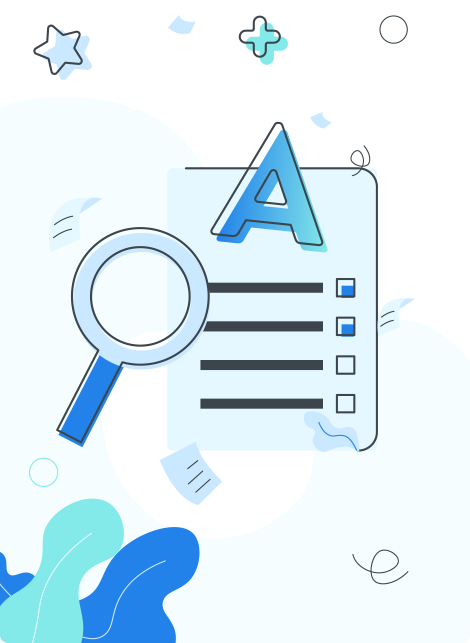 Why use Grade Calculator?
Grade Calculator is one of the most effective online tools available to help you keep an eye on your progress throughout the entirety of your college or high school academic life. It is both a high school GPA calculator, and a college GPA calculator all rolled into one easy-to-use final grade calculator.
Your scores can fluctuate throughout the semester, depending on how you perform in different assessments. Our calculator will be able to help you keep track of them to give you a chance to improve in upcoming evaluations and final exams.
The input fields allow you to easily convert GPA to letter grade and vice versa before automatically displaying your current grade as well as the one needed in the final to achieve your desired GPA.
The best part about it: It's 100% free to use and gives you accurate results every time. So, don't sail through the semester blind. Grade Calculator is your trusted companion shining a light every step of the way.

How to improve your GPA – Top 5 pro tips
If your current GPA is giving you sleepless nights, well, it should! It could be the difference between getting into the college of your dreams and flunking out of school entirely. It's not something you should take lightly. If your scores have taken a hit, all hope is not lost. You can still do something about it to turn the current situation around.
1. Don't skip class
If there's one thing that could cost you valuable points that could go towards your GPA, it's skipping class. Not only does it leave a bad impression with your professor (who might be subjective in grading your papers), but you also miss out on valuable opportunities to earn extra credits for simply being in class. Remember, every point counts.
2. Request extra assignments
What better way to show your professor that you're interested in their class than by asking for additional projects? Yes, it sounds crazy, after all, who wants to spend countless hours buried elbow-deep in assignments? But, the difference between failing a class and getting the perfect final grade could all boil down to a few measly marks. So, use a grade point average calculator from time to time to make sure you're still on the right path towards an outstanding GPA. If not, ask your professor(s) for more projects to get more credits.
3. Study smart
The importance of studying smart throughout the semester cannot be overstated. If you are one of those students who slack off during the entire semester, only to then pull all-nighters just before the finals, you need to develop smarter study habits. Attend classes regularly and set aside at least two hours every day to review the material you've learned so far. This is more effective than cramming 3 months' worth of coursework in one night.
4. Don't be afraid to ask for help
The best way to understand a complex concept is to discuss it with people who understand it. So, join a group of (smart) students to improve the quality of your learning experience. Not only will you find the discussions effective in helping you grasp tough concepts, but they'll also prove to be a positive influence in pushing you to study to ensure that you provide a positive contribution to the discussions. No one likes to be stuck with a slacker!
5. Participate in extracurricular activities
All work and no play will certainly make for a dull GPA. Many students aren't aware of the fact that some classes and professors integrate specific extracurricular activities to give their students chances for extra GPA credits. For instance, a literature class professor will likely give extra credit to students who actively participate in Book Club. So, make sure you're in the know. You could be missing out on potential gold mines for easy credits.