Benefits from using our Grammar Checker
Powerful grammar check
The web application fixes more than 300 types of common grammar and spelling errors, including nouns, pronouns, verbs, prepositions, punctuation, typography, etc. You can review all online corrections, together with explanations to them. Improve your knowledge of English grammar and vocabulary.
Corrects 10x mistakes than an average checker
Our checker employs a sophisticated syntactical recognition logic that identifies the most subtle errors in the text. Use our advanced correction software to improve your writing quality. Unlike other similar solutions, the tool from ProHighGrades provides an explanation of every correction.
Easy-to-use writing and style tool
The checker from ProHighGrades detects stylistic errors, such as word repetitions, run-on sentences, text redundancies, etc. The web app even suggests synonyms to replace every misused word. Advanced accompanying dictionary and thesaurus software are used to generate definitions, conjugations, and synonyms.
I need someone to edit my paper!
Entrust your academic success to professional editors and accredited writers. We will take care of your writing excellence and fix all the errors in the text. Spend 2 minutes on placing the order and save days of your time and efforts to submit a winning piece.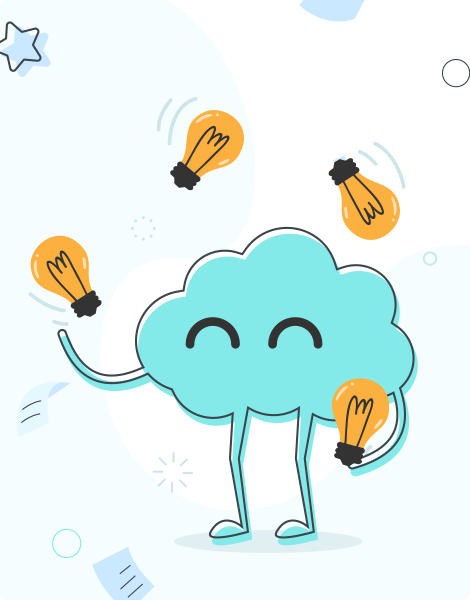 Want to submit a flawless paper?
Forget about doubting your paper quality. There is no need to ask your friend to proofread your text anymore. The Grammar Checker from ProHighGrades will help you write better English and efficiently correct texts regardless of their complexity level and length. Thanks to the patent-pending technology implemented in the solution, the web application corrects grammar mistakes, as well as spelling errors and misused words just like a professional editor would. Benefit from single-click proofreading and improve your English writing!
Although our tool is great, even the best Grammar Checkers like Grammarly cannot substitute an eagle eye of a professional editor. Want to be 100% sure about your paper top quality? We will find you an expert to clean your text off mistakes and track other aspects of your writing, such as style, writing tone, and much more!
Even the dedicated tool cannot fix all the issues, but our experts can! Entrust your academic performance to professionals. Unlike Microsoft Word grammar checker, they do a paper quality check and pay close attention to every aspect of writing, not just machining your piece around.
How to use our Grammar Checker?
Unlike some other checkers, there's no download required to make use of our high-end software. Everything is simple here.
Just copy-paste the piece of writing you would like to check into the input field.
As an alternative solution, you can also upload the ready-made text using the browse feature.
Click the "Check" button to initiate the check.
The web application will check everything and highlight any parts that need fixing. Each highlighted entry will be accompanied by a full explanation and the suggested ways of how to fix it.
If you see any underlined error, style or content suggestion, click on it to see the options to fix it.
Once you make the changes, the system automatically checks word usage and gives you the final verdict.
Implement the suggested changes to the text before sending it on its way.
Make a final read-through to ensure that nothing has been missed out.
It has never been so easy and fast to ensure that every paper you produce looks professionally and is error-free. Never embarrass yourself with bad content or missing punctuation.
Order pro editing help
Why use our Grammar Checker?
There may be many reasons when our checker saves you time and makes life easier. The solution enables you to correct the most cumbersome mistakes and benefit from a high degree of accuracy and speed. Why do you need to have our checker at hand?
Improve your written communication

No matter if you are writing an academic paper, blog post, or an email to your colleague, it is critical to write without any mistakes or syntax errors. Communication is an important skill for success. Thus, in the corporate world, you will never get a job without good written communication skills. At the same time, error-free English writing is strongly correlated with achieving better results in the academic world. So if you strive for success, then do not hesitate to use our checker - it is free of charge.

Improve your knowledge of English grammar

The ProhighGrades checker fixes a vast range of mistakes. Our text correcting tool identifies the majority of errors, without any issue being overlooked. What is more, apart from flagging mistakes, our web application explains the issue and suggests corrections. ProHighGrades employs groundbreaking technology to detect errors in sentences and correct them with unmatched accuracy. From singular vs. plural mistakes to the most sophisticated sentence or tense usage errors, the solution picks up on issues and corrects them. Grammar checking has never been easier and faster. With a single click, multiple mistakes are automatically corrected.

Start writing better and faster

With PoHighGrades checking software, writing has become quick and easy. No need to ask others for help - use a special checker from ProHighGrades to correct your texts and avoid repeating them in the future. The application helps you write better English. Owing to the patent-pending technology, our online checker analyzes the context of every sentence in the text to correct grammar mistakes, identify misused words, and fix spelling mistakes with unmatched accuracy.

Boost your writing productivity

Checking and fixing grammar has never been so easy. Correct whole sentences with a single click using any internet browser. The solution has been developed by leading English language experts to ensure that no grammar or punctuation rule has been ignored or neglected, no matter how tricky it might be.

Deliver flawless content

You might be a talented writer. However, a few silly mistakes can spoil the impression from reading the most interesting text. No matter if you are working on the academic paper, marketing presentation, website content, or an email to your boss, our checker will be of great service to you. Use the solution to see: